Finally! Discover an easy-to-follow online course to help you
feel confident caring & styling your child's beautiful textured hair.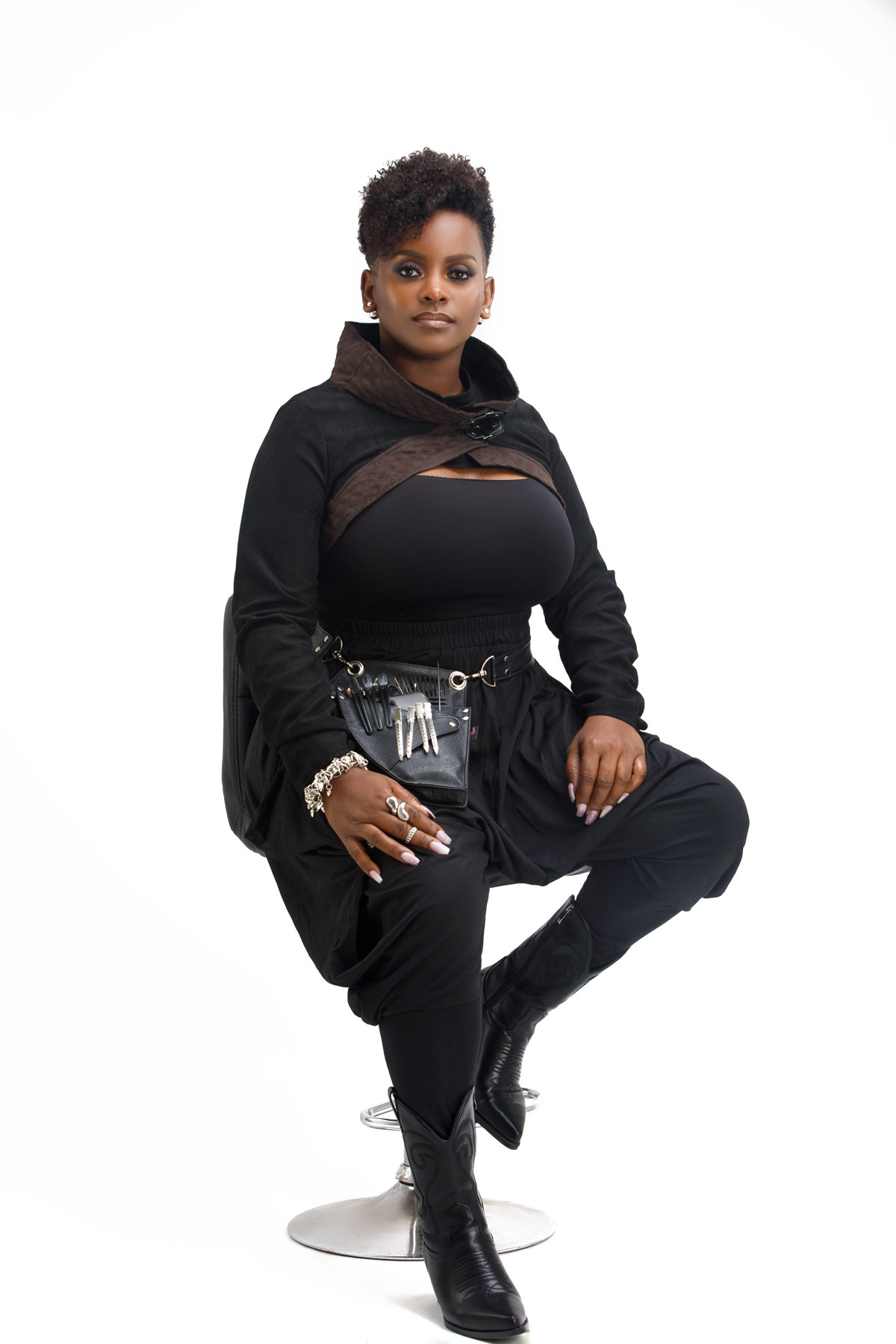 Meet Your Tutor: Dionne Smith
Leigh-Anne Pinnock, Regina King, Kiki Layne & Bukky Bakray all have something in common – they've worked with one of the best celebrity hairstylists in the industry.
For more than 20 years, Dionne Smith has been revolutionising the hairstyling industry as we know it. As a world-renowned celebrity hairstylist, she's gained global recognition for her exceptional styles, professionalism, and impeccable work ethic – and she's done it all without losing her excitement and love for her craft.
Dionne prides herself on the exceptionally high quality of her services, and she treats each and every client – whether they're a sports-champion, a best-selling author, or a stay-at-home mother – with the same respect and excitement.
A multifaceted creative and as part of the afro-community, Dionne is always finding new ways to improve and transform how we style natural hair. Dionne is the founder and owner of Signature by Dionne Smith, a brand she created, her range includes one of the world's first Afro hair braiding doll head: the sellout Ebony doll as well as hair tools, hair extensions, which enables her to deliver amazing products and styling tools that are perfectly suited for all hair types.
About The Course
Unsure of the best way to keep your child's hair feeling & looking healthy?
Dreading detangling & the tears on wash day?
Overwhelmed by all the random or inexperienced hair advise online?
You're in the right place!
Simple Styling For Kids course gives you everything you need to confidently care for your child's beautiful textured hair and eliminates all of the misguided advise that you may have been told.
From common hair concerns to the best tools and essential items you need this short course has everything you need to give you and your child the confidence to care and style their beautiful curls, kinks and coils.
Explore the modules below and enrol at the special introductory price of £297 for a limited time only.